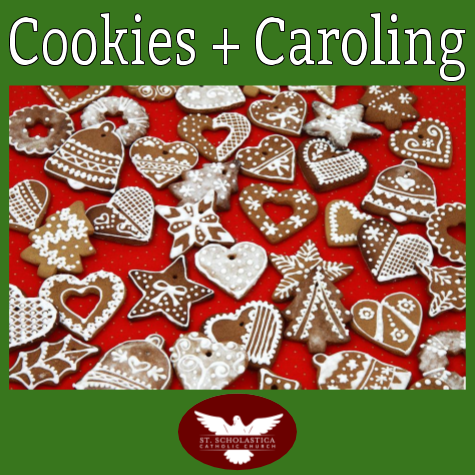 27 Nov

Cookie Exchange + Caroling

All are invited to a Christmas cookie exchange from 10:00 a.m.-12:00 p.m. on Saturday, December 15 in the parish hall.

Please stay and exchange your cookies, or feel free to drop them off for us to package plates up to drop off to neighbors later that day!

From 5:30-7:00 p.m. bring your beautiful (or not-so-beautiful) singing voice, a thermos that we will fill with cocoa, coffee, or tea, and a desire to serenade the neighbors with the sounds of Christmas while delivering cookies!

RSVP to spiritualneeds@stscholasticaerie.org so we can print the correct number of song sheets.